The Festival Musica sull'Acqua is possible thanks to the help of volunteers who, every year, work to support an event which is unique in every way. Join us!
We are always looking for people who are enthusiastic, enterprising, practical, and imaginative. Participating in Musica sull'Acqua as a volunteer you would have the opportunity to experience the Festival from "behind the scenes" and to immerse yourself completely in the vortex of activities that animate artists and musicians.
Choose your area of competence from among the following:
Production

Preparation of concert venues and welcoming the public

Handling guests and logistics

Supporting the team in charge of communications
In exchange we would be happy to offer you:
Passes for Festival concerts

Festival Musica sull'Acqua Gadgets
To apply as a volunteer fill out the form.
WE ARE COUNTING ON YOU!
IF YOU WANT TO SUPPORT US
The Association Colico Festival "Musica sull'Acqua" was founded in 2005 to celebrate the 20th Anniversary of the founding of the Scuola Sperimentale di Musica "R. Goitre" di Colico. The Association brings together contacts and knowledge gained over time, and its goal is to contribute to cultural development in the music field through the realization of concerts, music and dance theatre events, educational conference-concerts, and editorial initiatives.
The project won the approval of the Municipal Government, the Administration of the Province of Lecco, and the Tourist Consortium of the Upper Lario. For the School, this was an opportunity to show recognition to the local territory for the support received during its years of growth. For the territory, it was an opportunity to develop a new kind of tourism, the cultural type, aimed at attracting a refined audience with multiple interests.
The Association is a non-profit organization.In addition, in accordance with the principles of its constitution, in the event the Association should disband for unforeseen reasons, "its assets must be devolved to another Association with a similar purpose or for the public good, in compliance with the provisions of Article 148, paragraph 8, letter b of the Unified Text regarding Direct Taxes".
The Association seeks to overcome discrimination and inequalities through the mediation of Music – intended as social, multidimensional expression – and promotes the recognition and valorization of the historical and cultural identities present in the territory , utilizing places of great interest as concert locations.
To this day, more than 100 concerts with world-famous musicians have been organized.
If you believe in this project and you are keen to actively participate in the initiative, you can provide your support by joining the association, contributing in the measure which you deem opportune.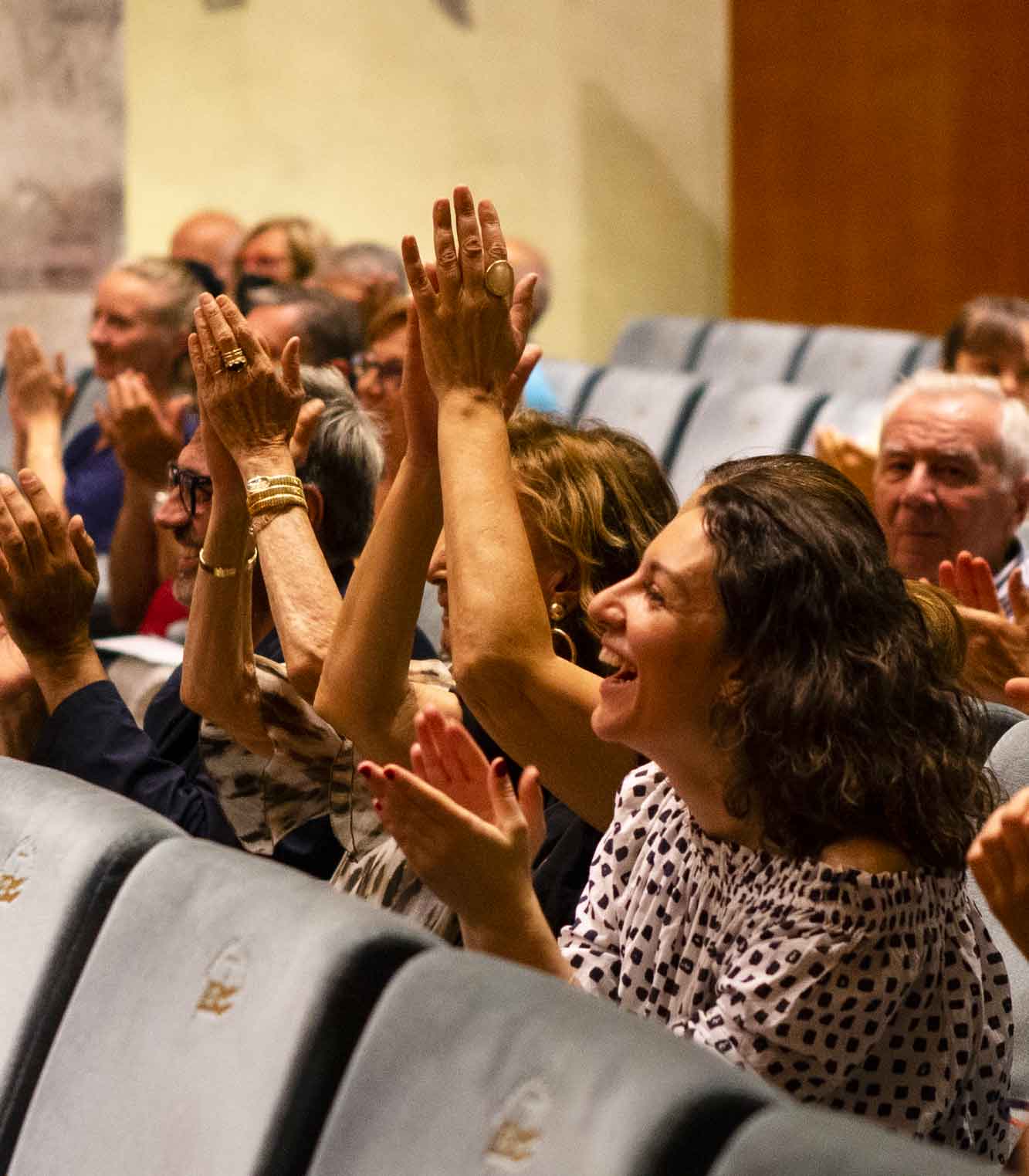 BECOME A MEMBER! ENTER YOUR EMAIL AND YOU WILL BE CONTACTED AS SOON AS POSSIBLE: